Z4, DZF and D Series (DC Motor)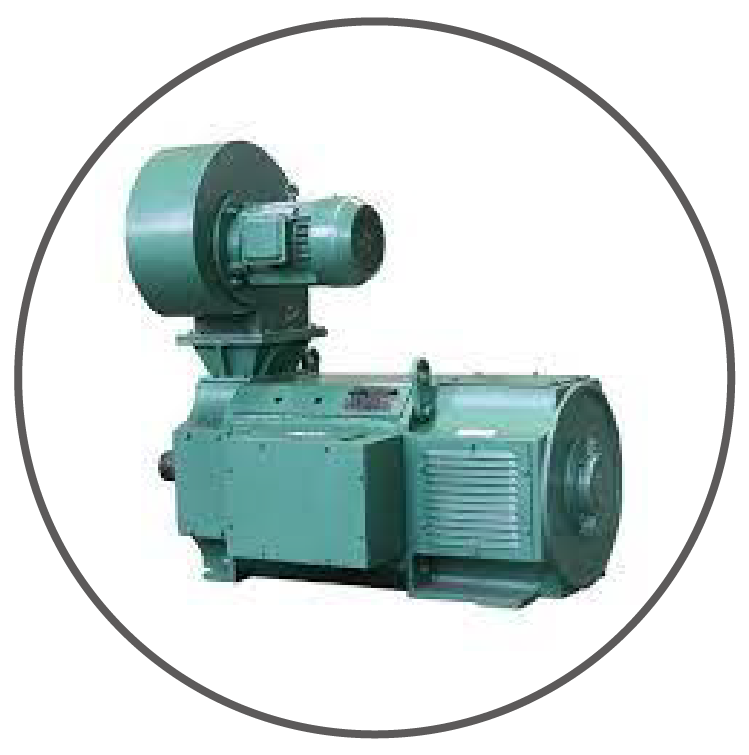 DC Motor  are well-known products of these factories. They products  are found wide use for prime mover in variousmachines such mill auxiliary in metallurgical mill, metal cutting machine-tool,paper-making, printing machine,  textile,cement-making, plastic extruder machine etc.
Performance and technical requirement  of the motors can be checked in accordancewith IEC34-1 standard of IEC, UL, CE, CSA, ISO requirements.
The motors posses the features of small size, good performance ,light weight, large output, high efficiency and reliability, being able tomatch the current international advanced level.
 Electrical  Performance
Nominal rated voltage : 200Vdc, 400Vdc, 440Vdc, 460Vdc, 660Vdc, 690Vdc or other may be derived on request.
Rated speed : 200, 300, 400, 500, 600, 750, 1000, 1500, 3000RPM.Decrease armature voltage t make speed regulating under constant torque, lowering down field voltage to make speed regulating at constant output.
Nominal field voltage 180Vdc, 220Vdc, 310Vdc . Other excitation voltage are also acceptable on request. Forced excitation is allowed with the voltage of less than 500V.
Index of Mounting  ; IMB3,IMB5, IMV1, IMV15 or other  may be derived on request.
Index of Cooling : IC06, IC17, IC37 or other  may be derived on request.
Index of Protection  : IP23,P54
Power range : 12-4000KW
Feedback  : Encoder  and Tachogenarator