AC Servo Drive ∑-5 Series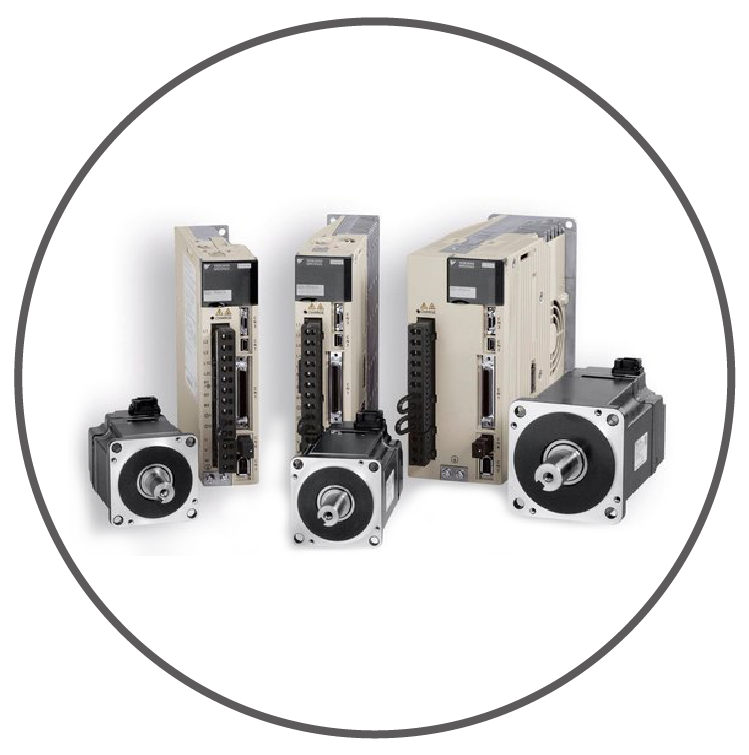 Features 
Servo Sigma V was developed in respond to user which recognized by people around the worldto be efficient in term of speed & accuracy and each unit iseasy to maintenance. Servo Sigma V is widely used inindustrial factory such as automotive, plastic, textile etc.
Outstanding Performance
Speed Loop Bandwidth of 1.6 kHz
Shortens the settling time, reduces thepositioning time, higher throughput Overload 350% for 3 – 5 sec
High peak torque, fast acceleration, noamplifier oversizing Ambient Temperature 0 – 55 °Cwithout derating
No air conditioning, reduced cooling High encoder resolution:
20 bit => 1.048.576 information perrevolution Highest positioning  accuracy, better product quality,less waste
---
Space Saving
Reduced overall package size
Less mounting space, moreamplifiers in a smaller cabinet.
---
Proven Quality
More than 8.000.000 servo systemsin the field
Improved machine reliability,reduced service and maintenance costs,less standstill time
---
Easy Tuning
Advanced Autotuning, OneParameter Tuning
Faster commissioning, for 80% of applications notuning necessary
Excellent anti vibration control
Simpler mechanics with less weight,higher machine production,less energy consumption
---
Safety Features
Advanced Functional Safety
Meets new Machinery Directive,maintenance and commissioning during machine operates, less external components.
---
Unrivaled System Integration
---
Servo Amplifiers
200 V class, 300 W to 15 kW
400 V class, 300 W to 15 kW
Analog/Pulse, Mechatrolink-2embedded, Mechatrolink-3 embedded
---
Rotary Servo Motors
5 different rotary motor series inlow and medium inertia
200 V class, 300 W to 15 kW, 1.96 Nm to 95.4 Nm
400 V class, 200 W to 15 kW, 1.96 Nm to 95.4 Nm
Motor vibration resistance 5 G
Incremental/absolute encoder
---
 Servo Motor and Servo Pack