High Performance Low Cost Controller for Rotating Cutters and Flying Shears & Saws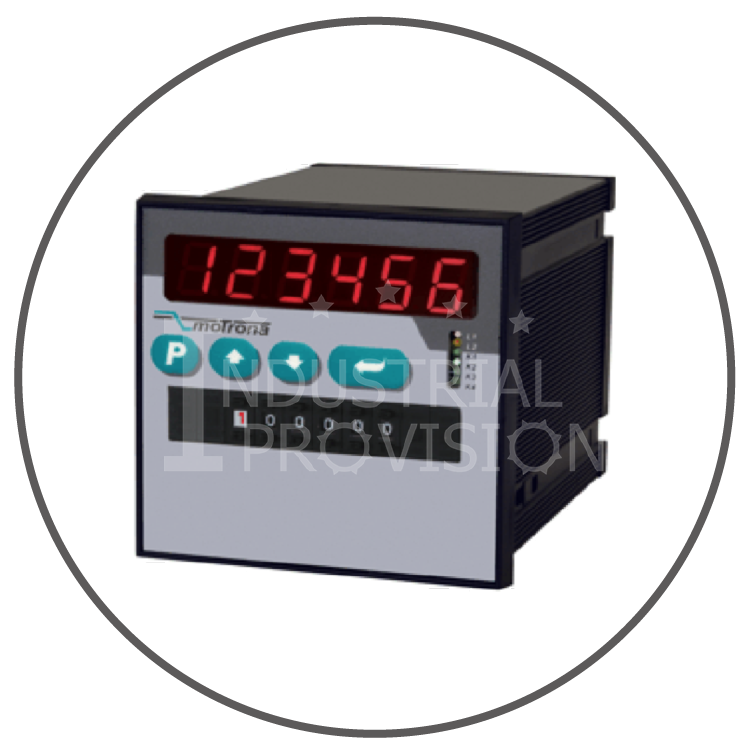 New stand-alone precision controller for the specific motion profile of FlyingShears and Saws.
Alsomost suitable for smaller machines with limited budget, due to a very competitive price.
Self-optimizing polynomial speed profile to ensure extremely smooth motion and gentle tool treatment for best service life.
High accuracy and repeatability, even with high line speeds, due to a 300 kHz frequency range of the incremental encoder inputs.
Continuous closed-loop position control with only 250 µsec of cycle time, there fore outstanding dynamic features and high cutting precision even during changes of the line speed.
Suitable for operation with all electric or hydraulic 4-quadrant drives providing a +/-10V  speed input.
Instantly ready for use, with easy setup and commissioning via Windows PC software(freeware), resulting in successful machine operation within shortest time.
The controller can be operated by means of control keys or thumbwheel switches on the front side, as well as by remote operation terminals or by serial link.
Direct PROFIBUS access is possible with use of gateway model PB251
CompactDIN housing for front panel mounting.