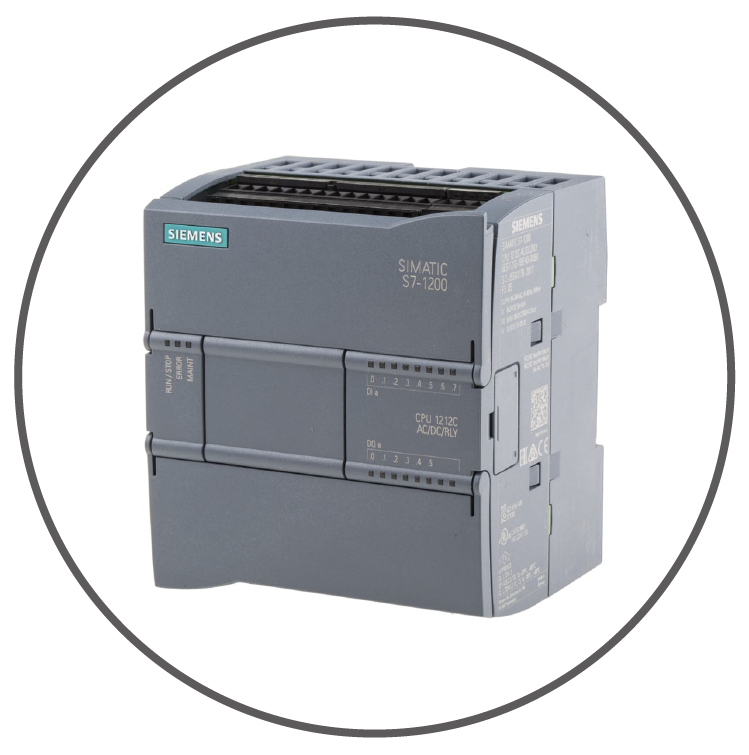 SIMATIC S7-1200 basic controllersare the ideal choice for simple and autonomous tasks in the low-end to midperformance ranges.
---
Scalable and flexible design : The SIMATIC S7-1200 controller family hasbeen designed with maximum flexibility to fit your individualmachine requirements.
Integrate dIndustrial Ethernet / PROFINET interface : The Industrial Ethernet / PROFINET interface integrated into SIMATICS7-1200 offers seamless communication with distributed I/O with SIMATIC HMI Panels for visualizationand additional controllers for CPU-to-CPU communication.
Integrated technology functions : Technology functions ranging from closed-loop control tasks andweighing, through high-speed counting and positioning, to telecontrol and identification are integrated in the controller.