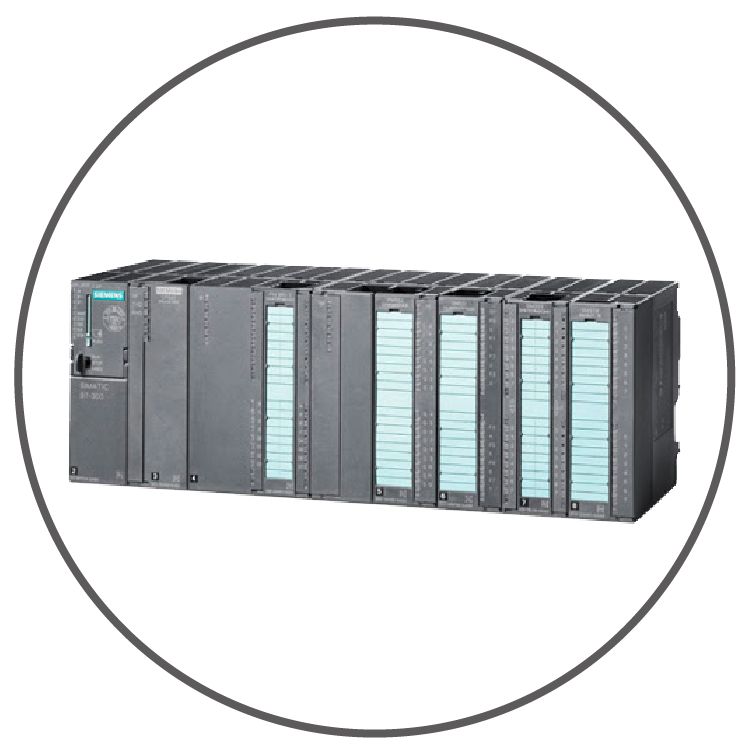 SIMATIC S7-300 (Controller with compact designfor simple automation tasks)
SIMATIC S7-300 has been designedfor system solutions with the focus on manufacturing engineering and,as a universal automation system, it can be used in applicationswith centralized and distributed configurations:
The ability to integrate powerful CPUs with Industrial Ethernet / PROFINET.
---
The S7-300 can be set up in amodular configuration without the need for slot rules for I/O modules.
The Micro Memory Card as a dataand program memory does away with the backup battery.
Many of  the S7-300 components are also available in aSIPLUS extreme version for extreme environmental conditions.